Earlier this month I posted a simple "impromptu" thought on my Facebook profile that seems to have generated a tremendous amount of interest.  I had a feeling (yeah I am getting very feeling oriented this days), that many of the good and amazing people I have none over the years…are getting themselves in positioned to be:  HUSTLED.
Here is a copy of what I posted on Facebook earlier today.
Just a Thought: All That Glitters is NOT Gold, Be Cautions of the "Quick, Fast & in a Hurry" Tongues, Fake places and Stolen spaces. In short folks, "Be careful Out There".
The sad thing is…it's not their fault (well not all of it!)  It's almost like the sheep are just doing their thing peacefully on the hillside…and here comes those gosh darn wolves.   Of course, sometimes the sheep are hypnotized by the glare of the wolves coat:  its bling, its shine,  sweet words and the sugar-coated promises.
When you feel "anxious or unaware " in your life, you may FEEL like you can only move forward when you have the support of a crowd.  Any crowd…even a fake one.  So to that I say … (Don't Get Anxious – Get Prepared!).   The REAL problem is that wolves/false crowds prey on the ANXIOUS  and the UN-AWARE.  Do YOU know people like this…is it …YOU?
It gets worse…the "wolf" crowd will applause you, sing your praise, say they support you and buy your stuff (well initially).  Now this situation may allow you to think that you are safe from harm and secure.  But "all that glitters is not gold" you could be in a very dangerous space clouded by a false perception.  Why…because when you are a SHEEP in a crowd of WOLVES…9 times at of 10…YOU are on the menu! THEY are smiling, hugging you and at the same time licking their lips…as THEY prepare… for a FEAST aka YOU.  So how do YOU avoid getting Career, Life or Business Hustled?  
Try these TCE "REALationships" steps below!  
SEED/FRUIT:  Inspect the SEED, test the SOIL & check out the FRUIT (the REAL FRUIT, not the scripted stuff)
BIG EGO, SMALL HEART:  Ego's overkill the words "I/Me".  The heart speaks words such as  "We & CommUNITY".
ALL IS VANITY:  Watch for OVERKILL of compliments in some cases,  folks are trying to PUFF YOU UP for the slaughter!
TO GOOD TO BE TRUE :  It is! Too many violins playing, sparrows flying around singing; listen to your gut & run
GOT STICKY POWER:  Are they consistently in the same form; or is the business reinventing or renaming game going on…again?
Would love to get your comments below directly on this blog on what you think about this topic.
Follow us on Twitter, Periscope and Snapchat (username "career engineer")  for more of …this 🙂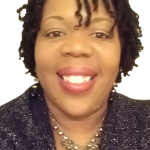 The Career Engineer"Don't Get Anxious – Get Prepared" The Career Engineer provides career , life and business solutions, brand visibility and re-engineering! click http://TCEnow.com Email: info@TCEnow.com 757-745-4823 (4TCE) .