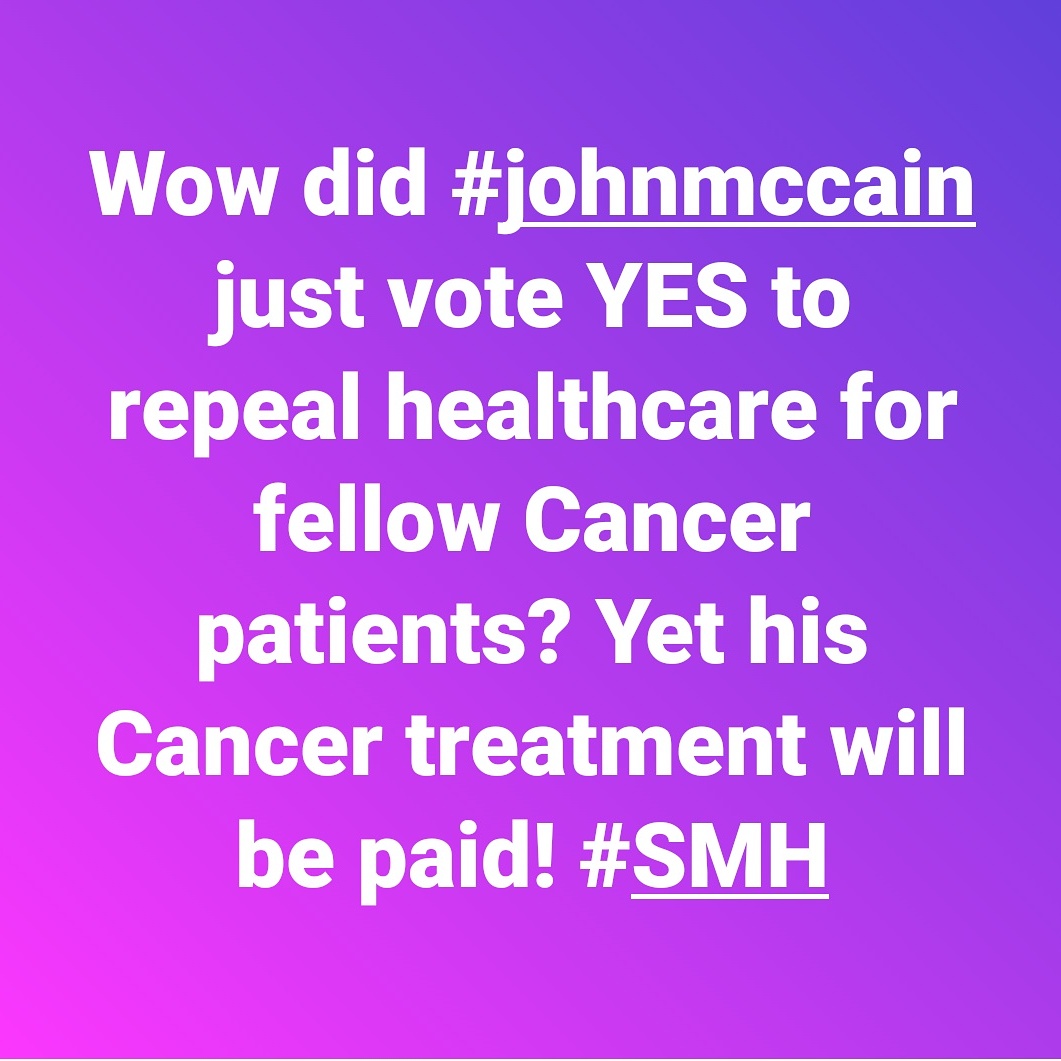 As a Stage 3, triple negative, breast cancer overcomer healed in Jesus name…I am shocked that #johnmccain did this. He can fight this disease without worrying how he can afford to pay for his life saving treatment. I'm a retired military family member have a Feb 2017 surgery denial (after I had the surgery) from my insurance company that I have to FIGHT for to get them to pay the bill.
Shame on you #senatormccain, as you go back home and get the BEST healthcare that money can buy on the backs of American taxpayers who struggle to receive affordable healthcare. All those patients on chemo and radiation right now…using the ACA and/or protected by the ACA …you voted to end their treatment and their fight. From one Cancer patient to another … again I say shame on you and may God have mercy on your soul.
Yes…I am…struggling with this….BIG TIME!!!!