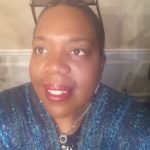 So I shared some "Healing Tips" on my TCE Instagram account on things  I did during my Stage  3  Cancer treatments that helped me get thru it in an uncommon way.   What's also interesting, is that I continued using this regimen and it has helped me to feel even better post-chemo and radiation treatment. So when I share this on Instagram, it seemed to produce interest,  curiosity and more!  In fact, it was suggested by a follower…that these tips should be published. So I figured, why not blog about it.
But first, let me do the legal thing.   I am not a doctor or a medical professional so please be aware that the results that happened to me may be different, don't work for you or it could be better. My lawyer is happy that I cleared that up.  But what I WILL SAY, and what  I am… is a stage 3, triple negative, spread to my nodes,  breast cancer conqueror  (I'm not a survivor) was healed in 366 days and who seem to have tolerated chemo without the extreme sickness. extreme fatigue or physical complications.
So….here are those tips and I hope they bless someone.
MY HEALING REGIMEN:  Of Course I activated my faith, prayed, did 5 months of aggressive chemo, 4 Neulasta shots, weekly lab work, 5 surgeries and  6 weeks of daily radiation! Oh did you see my LAST DAY OF TREATMENT video on youtube, I'm not glamorous, it's pretty encouraging, but get some tissue!!!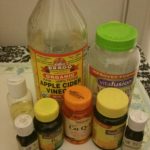 DURING TREATMENT:  I also drank half my body weight in water 3 days before and after chemo,  used Bragg's Organic castor oil (mixed with rosemary and lavender) on my body, nails, skin, brows, hair, scares and eyelashes..even as the hair said "goodbye".   Let me be 100% truthful, I shaved my head at 6 weeks when it started to come out.
Let me not forget to mention my Black Soap by Rafiki skin Care (amazing on my troubled skin).  Also took my daily apple cider vinegar cocktail in the morning, stayed engaged in my career, life and business and took naps lol. Folks getting up, every day, getting dressed, staying engaged in LIFE is the key.  Oh, I also laughed a lot, told jokes and did the wobble as much as possible (yes the line dance).
All I can say, skin glowed, nails grew, no nausea, no bone pain, no mouth sores, nails did not fall off (in fact they grew), no weight loss, energy (not like before cancer) but it was workable. Proof of energy is my local – national speaking event, interviewing amazing people like Coach Mike Tomlin and coordinated both the 2016 TCE Summit (two weeks after chemo).  We also ROCKED the 2017  TCE Summit and blessed over 20 employees who are going through treatment to stay empowered and to on the job.  Yes, another stellar event will be planned for October next year, just stay connected to TCE.    Now, what's REALLY interesting to me, even today, is that ALL of my speaking events happened the day AFTER chemo; yeah that's how GOD works.  Oh yeah , that chemo fog thing (hum..I don't think so lol)
AFTER TREATMENT: I STILL DAILY EAGLE UP, FAITH UP, THANK GOD  HOURLY,  take my  daily vitamin, castor oil regimen (skin, nails, eyes, hair, brows, lashes, feet, hands), water,  apple cider vinegar cocktail, added Coq10, b12, B6 and iron pills to help red blood cells and reduce chemo-induced anemia, neuropathy.  Dancing 30 minutes (when no one is watching), getting some REAL Sun, and doing housework more (hey its exercise.) I've also added 2000mg Vitamin D daily to the mix, my energy seems more consistent now 11 months post final treatment.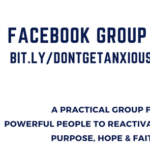 So, that's what I did and now I LIVE every day…like I'm dying!  (Meaning  well, because according to science, our cells die…daily; so don't waste your day's folks, make sure they count for something).  In fact, I redesigned a group of mine on Facebook called "Don't Get Anxious"  to help others to keep it moving and flowing, in-spite of LIFE's obstacles.  You are welcomed to join the group, share your wisdom and share the group with others.
Of course, if you have questions or comments about this blog, please ask below…I am happy to share what worked for me.