TCE Summit Helps Employees and Breast Cancer Survivors to Stay Employed!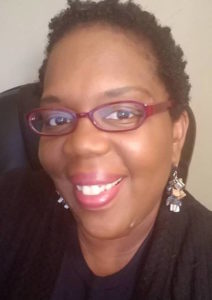 According to the BreastCancer.org, "…in 2017, an estimated 252,710 new cases of invasive breast cancer are expected to be diagnosed in women in the U.S. As of March 2017, there are more than 3.1 million women with a history of breast cancer in the U.S. This includes women currently being treated and women who have finished treatment." I know, I am one of them. In 2016, I was diagnosed with a surprise Stage 3, Triple Negative Breast Cancer followed by aggressive chemotherapy and radiation. "It's a tough time for many women who are anxious about their appearance, dignity, self-esteem and paying their bills." says Francina R. Harrison, MSW, known nationally as "The Career Engineer®" (TCE).
Don't Get Anxious – Get Prepared! In honor of Breast Cancer Awareness Month, for every paid registration, The Career Engineer will provide one (1) complimentary TCE Career & Business Breakfast and Summit ticket for a breast cancer patient or survivor who is still working but anxious about their career or business future. I've talked to women in the workforce who are fearful about breast cancer treatment and how it will impact their careers or future. During my journey, powered by fierce faith and TCE "mental Push-Ups", I stayed in business, spoke at conferences and appeared on TV (often the day after chemo)! "That's why this year's theme, "The POWER of NOW & NEXT", is so important. I have learned that when bad news hits us, it's what we do NEXT ..that matters," says The Career Engineer, the TCE Summit Breakfast keynote speaker.
ABOUT THE SUMMIT
The 8th Annual TCE Career, Life & Business Breakfast and Summit will be held at the Wyndham Virginia Beach Oceanfront Hotel on Saturday, October 21, 2017. Attendees will have Saturday access to human resources, CEO's, decision makers, career and business opportunities, intelligence, success strategies and "high-touch and hi-tech" networking and more. There will be boutique engagements and QA sessions at the Summit as well as Friday evening and Saturday summit receptions. "It's all building REALationshipsSM, increasing motivation, empowerment, impact, potential and encouraging professionals to shift from NOW to NEXT," says Francina Harrison, The Career Engineer.
Featured Business Panelists: Wesley Jones, COO of Crewestone Technology national/international multimedia, marketing media and technology firm; Stacey Mansfield, Director of Corporate Communication of Norfolk Southern Corporation; Brenda Walker-Moton, Atlanta Based Film Director & Executive Producer; and Duane Thompson, Author, CEO of Sabrosa Foods Inc., 8(a) certified, operates both the Sabrosa Foods Service & Asorbas Product Brand Manufacturing Divisions.
Featured Career Panelists: Ms. Danielle Dutton, MS, PHR, Office of Civilian Human Resources (Federal Government); Dr. Phyllis Slade Martin, DMV Based CEO of Slade and Associates, research & organizational consulting;  Ms. Michelle Larkin, Division Manager on the Langley Administrative, Media and Professional Services (LAMPS) contract at NASA Langley; and renowned Clinical Psychologist, Mary H. Walden, Department of the Navy (DON), Alternative Dispute Resolution (ADR) Program Manager in the EEO Center of Excellence Office and Professor & CEO, Dr. Portia Rawles of DrPortiaRawles.com, speaking on workplace health and stress.
Invited Virtual Guest: CEO Alex Khan, Germany Based digital thought leader who teaches 1000s of people daily how to gain reach via social media and turn it into profit.
For information on this event give The Career Engineer a call at 757-745-4823 (4TCE).  To get tickets and/or support this campaign please visit http://TCESummit.com or give The Career Engineer a call at 757-745-4823. This event is sponsored by The Career Engineer http://TCEnow.com TCE Network http://MyTCEnow.com, Urban League of Hampton Roads, and DrPortiaRawles.com .
---
The Career Engineer® (TCE) , http://TCEnow.com/, is a nationally recognized Virginia-based consulting firm that helps job hunters & business owners increase impact and potential with career coaching strategies, social visibility platform building and procurement connections. TCE has been a featured panelist at the 2016 National Urban League Conference (Baltimore), Voted 2014 Radio Producer of the Year (SEVAA), 2010 Women in Business Achievement Award (Inside Business), featured on the TJMS, BlackEnterprise.com, Chicago Tribune and is a recurring expert on WAVY10 and media across the USA.
# # #