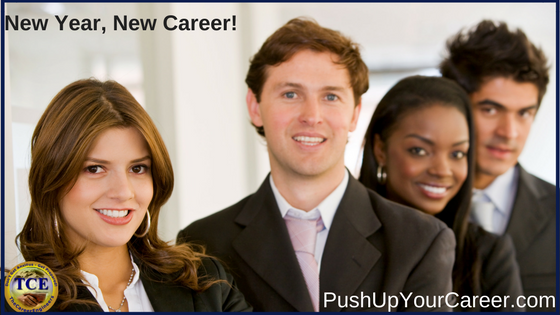 Don't Get Anxious – Get Prepared! Workers may be thinking "new year, new job," according to a survey from staffing firm Accountemps. Approximately three in 10 (29%) professionals plan to look for a new position in the next 12 months. And of the 27 markets surveyed, Los Angeles (40%); Austin, Texas (38%); and Dallas (37%) topped the list of U.S. cities with the most workers planning to find new opportunities.   So what about you? Are you ready to "make that career move in 2018?" Never fear, The Career Engineer is here to share some BEST tips for that NEW career move.
Here we go…
Timeless Tip: Know & your P.A.L.s (Performance, Accomplishment & Leadership), update your online look and offline skills.
Resume jury is split: 10 years ago one page was the rule, now 46% senior managers prefer one-page & 47% believe two pages is ideal
Follow up…tactfully:   Hiring managers expect the follow-up, but 33% have removed candidates from consideration due to being "too pushy."
Thank you: 80% of hiring managers love this but only 24% receive a thank you.
Low Unemployment: Don't get it twisted. You still need to put your best effort forward to compete for the GREAT opportunities.
Bonus: "Ask the Career Engineer" FREE Online LIVE Seminar Sign-up @ http://PushUpYourCareer.com