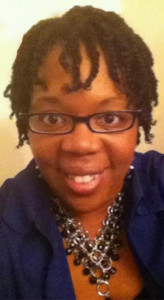 The BEST is YET To Come!  (Remembering Bishop William D. Scott Today)
TCE "hum…"Moment:  So…I had a moment of reflection this afternoon and became a bit overwhelmed with gratitude/appreciation for everything I/we have experienced since we started The Career Engineer TCE.  Of course,  if you are a techie addict like me, when you get these feelings and you have a MacBook Pro, you start playing with your limited creativity and this powerful graphic computer.  As I was "thinking and playing with creativity"  I remember something that Bishop Scott (My pastor who left this world to soon a few months ago) said to me about all the @$#!%  (that's my language upgrade,  not his) I experienced in 2013.
You remember 2013…it was full of  sequestration, shutdown, fiscal cliff drama, lame duck congress,  contract losses,  job losses, losing loved ones…it was a tough time.  But before Bishop left this earth he would say "over and over" again to the congregation…and a few days before his death my last words from him was "Francina — You Ain't SEEN Nothing Yet, The BEST is YET To Come!' So enjoy this "very fast pace – 45 second" reflection of some of the GREAT places and spaces that my GOD has allowed this "average girl who does not know how to quit" to experience.  Sometimes it's good to reflect on where you started…and what' you've been through;  as the journey can be more important than the destination (another wisdom note from Bishop Scott).  Oh …and we are NOT done yet! Because My BEST is STILL…Coming!