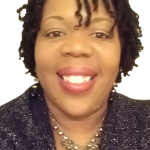 Without a doubt, powerful, purposeful and positioned
connections are the required fuel to secure hidden opportunities in the 21st century marketplace. We've been taught to hone in on your REAL connection/networking skills in order to increase our payday and opportunities. This is not only true for "traditional" networking where "human technology" is king (i.e. dinner/coffee meetings) but also for our social media power venues where "cyber" time is a critical commodity.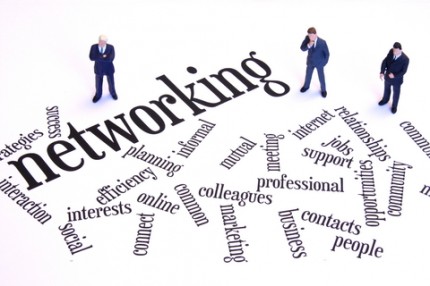 But what if, after much work and cultivation, you discover that your network is NOT working for you any longer? You are attending meetup, after-hour events, sharing resources with your "network", investing your time currency, others are benefitting…but you are stalled!   Is it possible that the very people, places, data and things that are connected to us and after investing countless hours of time, talents and treasures…could be holding us back? The ultimate question, "Are we suffering from "stalled out or simply unpowered" connections AND have those connections stunted our ability to live and work in our divine destiny?
As we move forwarded in this New Year, perhaps the true focus of our networking should NO LONGER be acquiring or keeping connections that have out lived their value. As an entrepreneur who has built the TCE brand on global networking, I truly believe that the REAL message is not making MORE CONNECTIONS, but the understanding of the POWER of DISCONNECTIONS.  Now is the time to discover and "ACT ON" which connections should be UNPLUGGED in order for our destinies to be revealed.
Not sure how to identify a contact that needs a dis-connection from you?  Here are some TCE steps to determine if a disconnection is REQUIRED in order for you to meet your DESTINY!
Time Spent versus Time Invested: In all of our relationships or REALationship® (as we call them in TCE land), we need to be about "the business" of understanding Return on Investment (ROI). You can make more money, buy more things, but the allotment of time is something you NEVER get back.   When you SPEND time in a relation, you are in a consumer mindset (hence the word CONSUME). When you invest time in a relationship…you expect something back (hence the word investment.) If you are finding yourself spending MORE time (follow-ups, recharging, reworking)…this may be a sign from heaven…that it's time to go.   Mr. Alfred Edmond Jr, Sr.VP/Editor-at-Large of BlackEnterprise, shared this valuable lesson with me on our TCE Radio Show some years back. He was happy to invest his time, as he KNEW the return on investment would be priceless.
TCE Power Statement: Learn to Invest Your Time Versus Spending It…There IS a difference.
Hunger versus Satisfaction: My granddaddy said, "A starving man can't feed a hungry man, but a plump man…can!" If your circles of connections or influence are more than 50% starving folks who are FEEDING on your substance…you are in big trouble. In fact, that's not a connection, but a chow line…and you are the main course. In order for you to reach and fulfill your destiny you need to be fed substance that you don't currently have. Feeling hungry all the time…and your networks can't or won't feed you…sounds like it's time to go!
TCE Power Statement: In 2015, Leave the MILK Alone, Time for You to Get Some MEAT.
Talking versus Doing: Listen to your connections…I mean REALLY listen to what they are saying. How much of the conversation reflects on accomplishments first, then talk later? Or are they skewed the other way around shouting zero accomplishments and talk only. Are they doing anything, creating positive change or generating "new" ideas? In this economy, purpose, performance, passion and profits have a renewed focus. If your networking circles are lacking in ANY of these 4P's, it may be time for you to "re-check the connection."
TCE Power Statement: "Stop Talking…DO SOMETHING!"