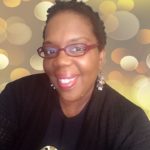 Q:   I have been in my current job for a number of years. I have reached the capped level in terms of my position. I have asked my manager for increased responsibilities for a higher position or increased compensation. However, I continue to get the "nothing is available" response. What should I do? Kathy, G.
A:   It sounds like you are at a real crossroads point in your career Kathy. You may have to consider a couple of options: 1. Find another opportunity where you can increase your skill sets, professional development and increase your income. 2. Stay in a position where you are the "expert" and sit it out until retirement. These are decisions that only you can make. It's not uncommon in this day and age that in order for seasoned employees to obtain additional opportunities they may have to "step up" to the next level. Unfortunately, this may mean changing employers in order to have upward mobility.
Before deciding something of that magnitude, have a "heart to heart" with your manager explaining your desire for upward mobility and the "real" growth outlook for the company. If the company has taken a position of "null growth", you have to come to terms with that understanding. Is that an organization where you really want to exhaust your talents? Upward mobility is definitely a good questioning point during the interview process, ask the questions regarding where the company sees itself in 5 years or 10 years. This way you can make a good decision based on the expectations if this is a good fit for you.
The Career Engineer is the visionary behind the award-winning TCEnow.com and author of A Mind to Work: The Life and Career Planning Guide for People Who Want. Need to Work!   For info on our TCE Career & Business Coaching, Speaking Requests, Training Seminars or TCE Networking visit TCEnow.com | Like us, Facebook | Follow @CareerEngineer.