Francina R. Harrison, MSW – The Career Engineer (TCE) Bio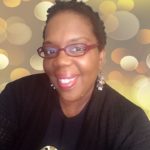 Francina R. Harrison, MSW, is the visionary behind The Career Engineer® (TCE) TCEnow.com & MyTCEnow.com a nationally recognized and award-winning Virginia based small business and the author of the book "A MIND TO WORK" 2nd Edition (available on Amazon). TCE helps career seekers and entrepreneurs increase their "bottom-line" with transitional career/biz re-engineering, strategic brand growth, social media/social technology platform building, and REALationship℠ networking.  The Career Engineer (retired Navy Spouse) has over 14 years of serving and managing transitional career, business and life programs.  In addition, she also holds a Master's Degree in Social Work, and an undergraduate "Summa Cum Laude" status from Norfolk State University.
In 2015, Francina, "The Career Engineer®" was a key player in the success of the 1st ever #TeamFNV event which featured First Lady Michelle Obama and Hollywood celebrities at Old Dominion University. For the last three years, TCE is honored to be one of the first LIVE STREAMING Broadcasters to interview Coach Mike Tomlin for his VIP weekend in Hampton Roads.  In 2014, TCE received the "Radio Producer of the Year" award from (SEVAA), has been featured on The TJMS "Behind the Studio" and BlackEnterprise.com as "One of Six Career Experts to Follow on Twitter". Francina has also been featured in the Chicago Tribune, received the 2012 Silver Star Award for Jobs/Entrepreneurship (ULHRYP) and the 2010 Women in Business Achievement Award Honoree (Inside Business).
Francina's business motto of "Don't Get Anxious – Get Prepared" took on a whole new meaning in 2016 with a "surprise" diagnosis of triple negative, stage 3 breast cancer. This journey has inspired her to share the "uncommon" healing story of faith and fortitude publicly in hopes that it encourages others to "not be anxious" about tomorrow. In fact, Francina defines herself as "More Than a Conqueror and NOT a Survivor" of the disease.
Active in her community, Francina supports the Girl Scout Council of the Colonial Coast (Board Member 2011 – 2017), City of Virginia Beach Minority Business Council (Chair of the Minority Awareness Committee 2014 – 2017), Mayors' African American Round Table (Virginia Beach), Urban League of Hampton Roads and leads the "TCE Career & Business Network" a networking community of trust, empowerment and REALationship building. Francina is branded "on the Internet" as a "thought-leader" in the areas of career/biz re-engineering, social entrepreneurship and "hi-tech/high-touch" 21st-century networking. Francina is also honored to be a recurring career expert on WAVY10, FOX43 and TV/Radio media across the USA.